2014 has been a great year for the Nigerian movie industry, with lots and lots of great movies.
It's not like we produced anything close to Guardians of the Galaxy or Hercules or any great movie from Hollywood but we still try, even if na small.
Nollywood produced some pretty good movies this year. We are not talking about the usual, "Patience Ozokwo is a wicked step mother/Mother-in-Law" or "Rich parents do not want their child to marry a poor lover" kind of story.
We are talking about the kind of movie you would watch and be proud of being a Nigerian. Trust us, It is quite rare to be proud of Nollywood, immediately after watching one of their movies.
In our list we'll run through the Best Films of 2014 from Nollywood. First up …
1. Half Of A Yellow Sun
Released: May 16, 2014
Genres: Drama | Romance
This movie features Chiwetel Ejiofor who also featured in the now famous "12 Years a Slave".
This movie is about Olanna (Thandie Newton) and Kainene (Anika Noni Rose) who are glamorous twins from a wealthy Nigerian family. Upon returning to a privileged city life in newly independent 1960s Nigeria after their expensive English education, the two women make very different choices.
Olanna shocks her family by going to live with her lover, the "revolutionary professor" Odenigbo (Chiwetel Ejiofor) and his devoted houseboy Ugwu (John Boyega) in the dusty university town of Nsukka; Kainene turns out to be a fiercely successful businesswoman when she takes over the family interests, and surprises even herself when she falls in love with Richard (Joseph Mawle), an English writer.
Preoccupied by their romantic entanglements, and a betrayal between the sisters, the events of their lives seem to loom larger than politics. This is really a must see.
Casts
Anika Noni Rose, Babou Ceesay, Chiwetel Ejiofor, Genevieve Nnaji, HakeemKae-Kazim, John Boyega, Joseph Mawle, Kasper Michaels, O.C. Ukeje, Onyeka Onwenu, Paul Hampshire, Rob David, Susan Wokoma, Thandie Newton, Zack Orji.
2. October 1
Released: October 1, 2014
Genres: Thriller
It's September 1960, and with Nigeria on the verge of independence from British colonial rule, a Northern Nigerian Police Detective, Dan Waziri , is urgently dispatched by the Colonial Government to the trading post town of Akote in the Western Region of Nigeria to solve a series of female murders that have struck horror in the hearts and minds of the local community.
On getting to Akote, more murders are committed, and with local tension high and volatile, Waziri has a race on his hands to solve the case before even more local women are killed.
Set against the backdrop of the national celebratory mood of the impending independence, Waziri is pulled into a game of cat and mouse as he and the killer try to outwit each other…leading to the climatic end in which the life of a popular local female teacher and village belle, Tawa, is held in the balance.
Waziri has to race against the clock to capture the killer, save Tawa and solve the crime before the British flag is lowered and the Nigerian flag raised on Independence Day…October 1st.
Casts
Sadiq Daba, Kayode Olaiya, David Bailie, Kehinde Bankole, Kanayo O. Kanayo, Fabian Adeoye Lojede, Nick Rhys, Kunle Afolayan, Femi Adebayo,Bimbo Manuel, Ibrahim Chatta, Demola Adedoyin, Deola Sagoe.
3. Being Mrs Elliot
Released: September 5, 2014
Genres: Romance | Comedy.
The movie revolves around two women, in a simple twist of fate; find their worlds colliding with each other.
Their lives are turned upside down as they meet two men, who are on a different path in life until unusual circumstances bring the women into their lives.
In a maze of deception, lust, pain, jealousy and intrigues their lives are rearranged in ways that they did not foresee as they try to make sense of finding love in unusual places.
Casts
Majid Micheal, Omoni Oboli, Ayo Makun, Sylvia Oluchy, Seun Akindele, Uru Eke, Lepacious Bose.
4. A Place In The Stars
Released: November 14, 2014
Genres: Drama | Action | Thriller.
The film was inspired by the tenure of Late Professor Dora Akunyili as the Director General of the National Agency for Food and Drug Administration and Control(NAFDAC).
A young lawyer gets a case he believes will make him rich. In the process he encounters dangerous men willing to kill to protect a fake and adulterated medical drugs trade worth billions in Nigeria.
The outcome helps him come to terms with his life and resolve the clash of values he has had with his father all along.
Casts
Gideon Okeke, Segun Arinze, Matilda Obaseki, Yemi Blaq, Femi Branch, Dejumo Lewis.
5. When Love Happens
Released: October 24, 2014
Genres: Romance | Comedy.
"When Love Happens" is a romantic comedy which tells the story of Mo, a 28 year old event planner who plans the biggest weddings in town but hasn't gotten round to having her own wedding yet.
This gets her worried and desperate (even though she won't admit) and goes searching for love in all the wrong places when love was always in her face.
Story of our lives.
Casts
Weruche Opia, Helen Paul, Desmond Elliot, OC Ukeje, Beverly Naya, Oreka Godis, Gideon Okeke, Wale Oho, Keppy Epeyong Bassy and Shaffy Bello.
6. Head Gone
Release Date: November 22, 2014.
Genres: Comedy.
Head gone is a comedy of errors that features Nigeria's finest entertainers.
A psychiatric hospital bus driver losses some patients on referral to a federal hospital in a road mishap, to cover up their mistake the driver and nurse assistant picks up unsuspecting commuters to substitute the patients.
The plot thickens in conflict as the sane commuters try to prove their sanity in a psychiatric instruction and the escapees patients try to adjust to a new environment.
Casts
Ali Baba, Basketmouth, 2face Idibia, Basong Tariha, Ik Osakioduwa, Zark Orji, Afeez Oyetero (Saka), Peter Fatomilola, Eniola Badmus, Aluwe, Akpororo, Wale ojo, Yomi Obileye, Tunji Shotimin, Sound Sultan, Sunkanmi Omobolanle, Baba Dee.
7. Finding Fela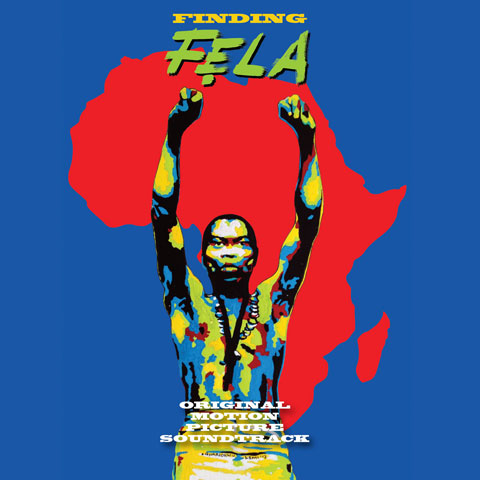 Released: January 17, 2014
Genres: Documentary | Music
A look at the life and music of Nigerian legend.
Finding Fela tells the story of Fela Anikulapo Kuti's life, his music, his social and political importance.
He created a new musical movement, Afrobeat, using that forum to express his revolutionary political opinions against the dictatorial Nigerian government of the 1970s and 1980s.
His influence helped bring a change towards democracy in Nigeria and promoted Pan Africanist politics to the world.
Casts
Fela Kuti, Yeni Kuti, Femi Kuti, Seun Kuti, Bill T. Jones, Okwechime Abdul, Tony Allen, Kewe Anikulapo-Kuti, Hettie Barnhill, J.K. Braimah, John Darnton, Lemi Ghariokwu, Ogugua Iwelu, Sandra Izsadore, Francis Kertekian.
8. The Antique
Released: October 19, 2014
Genres: Adventure | Fiction.
The Antique is a fictional story, inspired by events of the Southern Nigeria people in the 19th Century.
As the only heir to the throne lies at death's door, Godo Kingdom is in pandemonium therefore, an innocent girl must journey to a land where mortals are forbidden, in search of an antique. But will she return?
Get ready for thrills, betrayal, laughter and an unforgettable movie experience.
Casts
Olu Jacobs, Bimbo Akintola, Ricardo Agbor, Funso Adeolu, Kiki Omeili, Gabriel Afolayan, comedian Akpororo, Omowunmi Dada and introducing Oge Indiana.
9. Knocking On Heaven's Door
Released: April 18, 2014
Genres: Romance | Comedy.
The movie is an emotional story on domestic violence, betrayal, passion, faith and love. Debbie is a beautiful singer with a heavenly voice, married to the handsome, charismatic Moses and, for this, she becomes the envy of many.
Debbie, however, harbors a dark secret that she tries to keep hidden within the confines of her 'perfect' world; she is being physically and emotionally abused by Moses and the strain of it threatens to break her.
Casts
Majid Michel, Adesuwa Etomi, Blossom Chukwujekwu, Ini Edo.
10. 30 Days In Atlanta
Released: 30 Oct 2014.
Genres: Romance | Comedy.
30 Days In Atlanta is an adventurous love story spiced with lots of action and hilarious moments. This a-laugh-a-minute story has been fully researched and well written.
It paints, in beautiful colours, the hugely popular (and social media trending) Akpos character which was created from the AYShow's "Who Wants To Be A Billionaire" hilarious skits.
Cast
AY, RMD, Ramsey Nouah, Mercy Johnson, Desmond Elliot, Vivica Fox, Lynn Whitfield, Karlie Redd, Majid Michel, Juliet Ibrahim, Kese Jabari, Rachel Oniga, Ada Ameh.
http://giftedgreen.com/2014/blog/2014/11/15/10-best-nigerian-movies-for-people-who-hate-nollywood-movies/